Florida is home to many natural wonders, and our system of springs are as lovely and striking as the Everglades. Like the Everglades in the 1970s, the springs are often an afterthought in environmental causes.
Filmmaking studio Explica Media, who have produced other docs as well, bear witness to the beauty of the springs and their fragile nature. Directed and produced by journalist Oscar Corral, the film explores the springs, their defenders, and the dangers they face.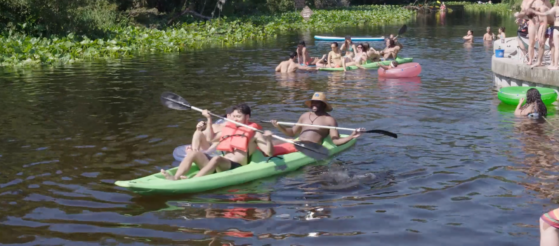 Florida's Magic Waters will be airing on Tampa's WEDU on Wednesday, August 4, at 9pm. One of the strengths of this film is that we can see who are fighting for the springs in Florida. That means there are ways we can help.
Here's an article that gives you a ton of information about what is going on with the springs. It just might be that making the springs national parks is the only way to protect them from the state government.